Thanks to your support, "buoy," a product made from marine plastic waste, has been well received at various stores and e-commerce sites.
We want to collaborate with companies and organizations involved in activities related to marine plastic waste.
Please feel free to contact me or use the inquiry form below.
---
---
For companies wishing to wholesale buoy products
Please get in touch with us. Our sales representative will provide you with information on sales conditions, etc.
We would be happy to discuss this with you at a web meeting.
---
About the production of original products
First, in a web meeting, please let us know what kind of products you would like to produce with marine plastic debris.
We will let you know if it is possible to manufacture the product and the approximate cost.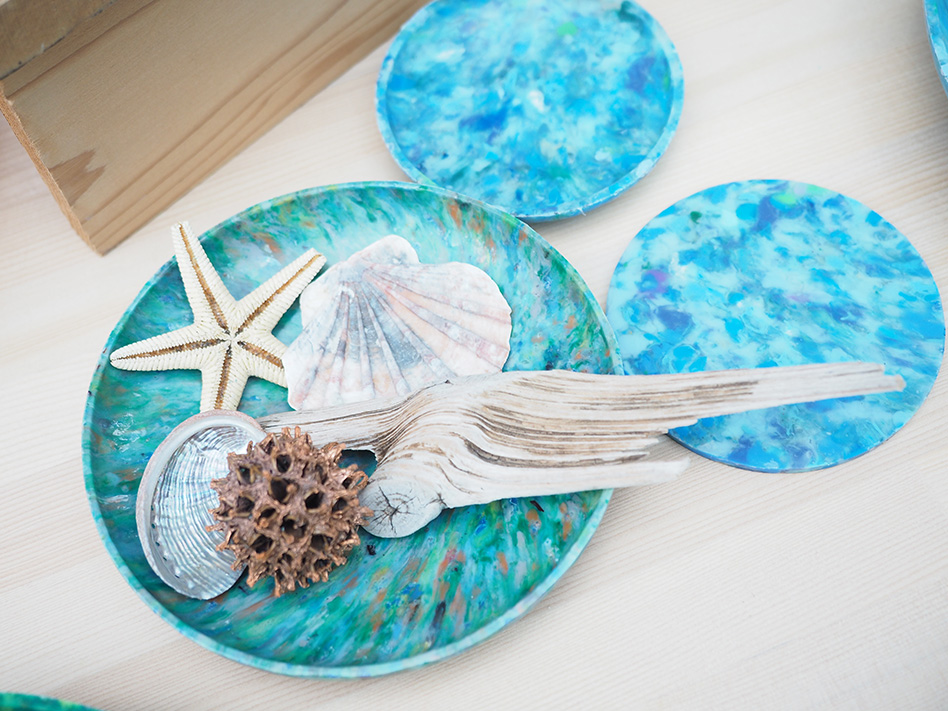 Small plates
Coasters
Key Chains
Christmas ornaments
Plant pots for plants, etc.
We are constantly updating information on instagram
---
Holding Workshops (Only in Japan)
As part of our collaboration with companies and organizations, we offer workshops to make fish key chains from marine plastic waste.
If you are interested, please click here for details.
---
About the purchase of marine plastic materials
We desire to use our technology to create original items from marine plastic waste collected in the community as a solution for local governments struggling with the marine debris problem. Marine plastic debris has been a costly nuisance for local governments in the past, but it can also be a resource that can transform into beautiful products.
We are open to discussing the purchase of collected marine plastics, so please contact us.
---
Awards Received
The Nippon Foundation and Ministry of the Environment Joint Project Marine Litter Zero Award 2020 AEPW Award
---
Media Achievements
---
Video Media Coverage
---
We, Technolab, are currently looking for local governments who are willing to work together with us on this project. We would love to work with you on this project, so get in touch with us!